Short Interest in Aquantia Corp (NYSE:AQ) Drops By 30.6%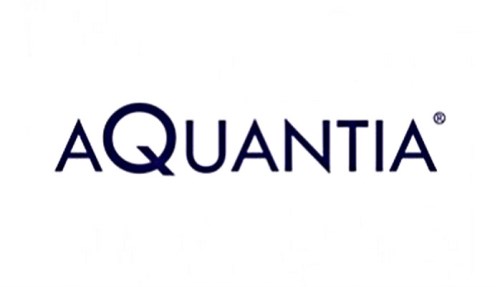 Aquantia Corp (NYSE:AQ) was the recipient of a significant decline in short interest in July. As of July 15th, there was short interest totalling 951,500 shares, a decline of 30.6% from the June 15th total of 1,372,000 shares. Approximately 4.4% of the shares of the stock are sold short. Based on an average daily trading volume, of 820,900 shares, the days-to-cover ratio is presently 1.2 days.
AQ stock opened at $13.15 on Monday. Aquantia has a one year low of $7.08 and a one year high of $13.63. The stock has a fifty day moving average of $13.11. The company has a debt-to-equity ratio of 0.08, a current ratio of 3.99 and a quick ratio of 3.25. The stock has a market capitalization of $473.03 million, a P/E ratio of -45.34 and a beta of 0.18.
Aquantia (NYSE:AQ) last released its earnings results on Monday, May 6th. The company reported ($0.37) EPS for the quarter, missing the consensus estimate of ($0.30) by ($0.07). Aquantia had a negative return on equity of 23.48% and a negative net margin of 19.62%. The company had revenue of $17.02 million during the quarter, compared to analysts' expectations of $19.60 million. As a group, equities analysts expect that Aquantia will post -1.37 EPS for the current fiscal year.
Aquantia Company Profile
Aquantia Corp., together with its subsidiaries, designs, develops, and markets advanced high-speed communication integrated circuits for Ethernet connectivity in the data center, enterprise infrastructure, access, and automotive markets worldwide. Its products include corporate data center products; enterprise infrastructure products; and access products, such as client connectivity and carrier access.
Recommended Story: What is the Ex-Dividend Date in Investing?
Receive News & Ratings for Aquantia Daily - Enter your email address below to receive a concise daily summary of the latest news and analysts' ratings for Aquantia and related companies with MarketBeat.com's FREE daily email newsletter.