Garmin Ltd. (NASDAQ:GRMN) Announces $0.57 Quarterly Dividend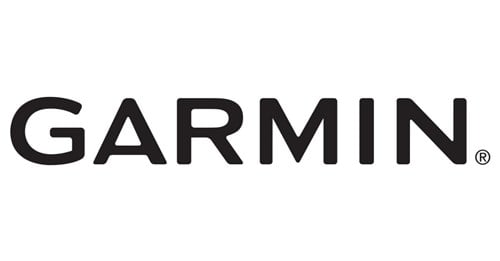 Garmin Ltd. (NASDAQ:GRMN) declared a quarterly dividend on Tuesday, June 11th, Wall Street Journal reports. Shareholders of record on Monday, September 16th will be given a dividend of 0.57 per share by the scientific and technical instruments company on Monday, September 30th. This represents a $2.28 dividend on an annualized basis and a yield of 2.83%. The ex-dividend date of this dividend is Friday, September 13th.
Garmin has increased its dividend payment by an average of 1.5% per year over the last three years. Garmin has a dividend payout ratio of 69.1% meaning its dividend is sufficiently covered by earnings. Analysts expect Garmin to earn $3.84 per share next year, which means the company should continue to be able to cover its $2.28 annual dividend with an expected future payout ratio of 59.4%.
NASDAQ:GRMN traded up $0.40 during trading hours on Wednesday, reaching $80.61. 23,866 shares of the company were exchanged, compared to its average volume of 1,156,126. The company has a debt-to-equity ratio of 0.01, a quick ratio of 3.07 and a current ratio of 4.04. The stock has a market capitalization of $15.92 billion, a PE ratio of 21.85, a P/E/G ratio of 2.87 and a beta of 0.95. Garmin has a twelve month low of $59.39 and a twelve month high of $89.72.
Garmin (NASDAQ:GRMN) last posted its quarterly earnings data on Wednesday, May 1st. The scientific and technical instruments company reported $0.73 earnings per share for the quarter, topping the Zacks' consensus estimate of $0.71 by $0.02. The company had revenue of $766.00 million during the quarter, compared to analysts' expectations of $733.26 million. Garmin had a net margin of 20.72% and a return on equity of 17.60%. The firm's revenue for the quarter was up 7.7% on a year-over-year basis. During the same period in the prior year, the business posted $0.68 earnings per share. Research analysts forecast that Garmin will post 3.74 earnings per share for the current year.
In other news, EVP Patrick Desbois sold 1,749 shares of the stock in a transaction dated Wednesday, March 27th. The shares were sold at an average price of $86.00, for a total value of $150,414.00. The sale was disclosed in a legal filing with the Securities & Exchange Commission, which is available through the SEC website. 23.83% of the stock is owned by corporate insiders.
A number of equities analysts have weighed in on the stock. BidaskClub cut shares of Garmin from a "strong-buy" rating to a "buy" rating in a research report on Tuesday, April 16th. Credit Suisse Group upped their price objective on shares of Garmin from $58.00 to $71.00 and gave the stock an "underperform" rating in a research report on Monday, February 25th. Zacks Investment Research cut shares of Garmin from a "strong-buy" rating to a "hold" rating in a research report on Wednesday, April 24th. JPMorgan Chase & Co. upgraded shares of Garmin from an "underweight" rating to a "neutral" rating and reduced their price objective for the stock from $77.00 to $75.00 in a research report on Friday, June 7th. Finally, Tigress Financial restated a "buy" rating on shares of Garmin in a research report on Tuesday. Two analysts have rated the stock with a sell rating, six have given a hold rating and one has issued a buy rating to the company. Garmin currently has an average rating of "Hold" and an average target price of $78.66.
COPYRIGHT VIOLATION WARNING: This news story was originally reported by Marea Informative and is owned by of Marea Informative. If you are accessing this news story on another website, it was copied illegally and republished in violation of US and international trademark and copyright legislation. The original version of this news story can be accessed at https://www.mareainformativa.com/news/2019/06/12/garmin-ltd-nasdaqgrmn-announces-0-57-quarterly-dividend.html.
Garmin Company Profile
Garmin Ltd. designs, develops, manufactures, markets, and distributes a range of navigation, communication, and information devices worldwide. It operates through five segments: Auto, Aviation, Marine, Outdoor, and Fitness. The Auto segment offers personal navigation devices; infotainment systems; and action cameras, as well as mobile applications under the Garmin and NAVIGON names.
Featured Article: How to read a candlestick chart

Receive News & Ratings for Garmin Daily - Enter your email address below to receive a concise daily summary of the latest news and analysts' ratings for Garmin and related companies with MarketBeat.com's FREE daily email newsletter.