TeraGo Inc. (TGO) to Post Q2 2019 Earnings of ($0.08) Per Share, Desjardins Forecasts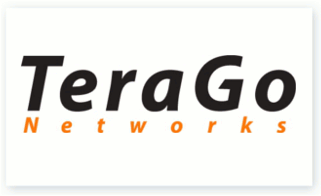 TeraGo Inc. (TSE:TGO) – Stock analysts at Desjardins reduced their Q2 2019 EPS estimates for TeraGo in a research note issued to investors on Monday, May 13th. Desjardins analyst M. Yaghi now anticipates that the company will post earnings of ($0.08) per share for the quarter, down from their prior estimate of ($0.06). Desjardins also issued estimates for TeraGo's Q3 2019 earnings at ($0.08) EPS, Q4 2019 earnings at ($0.10) EPS, FY2019 earnings at ($0.34) EPS and FY2020 earnings at ($0.37) EPS.
TeraGo (TSE:TGO) last posted its earnings results on Thursday, February 21st. The company reported C($0.13) earnings per share for the quarter, missing the Thomson Reuters' consensus estimate of C($0.05) by C($0.08). The firm had revenue of C$12.87 million for the quarter, compared to analyst estimates of C$13.50 million.
TGO has been the topic of several other research reports. Canaccord Genuity reaffirmed a "buy" rating and issued a C$12.50 target price on shares of TeraGo in a report on Monday, March 18th. TD Securities upped their target price on shares of TeraGo from C$10.50 to C$11.50 and gave the stock a "hold" rating in a report on Friday, May 10th.
TGO opened at C$11.98 on Thursday. The company has a debt-to-equity ratio of 141.26, a quick ratio of 0.40 and a current ratio of 0.48. TeraGo has a twelve month low of C$5.35 and a twelve month high of C$12.43. The stock has a market capitalization of $186.69 million and a PE ratio of -39.54.
TeraGo Company Profile
TeraGo Inc, together with its subsidiaries, provides connectivity, colocation, and enterprise infrastructure cloud services for businesses primarily in Canada. The company owns and operates a carrier-grade multi-protocol label switching enabled wireline and fixed wireless, and Internet protocol communications network that provide Internet access, private interconnection, and data connectivity services.
Read More: How is the S&P 500 index different from the DJIA?
Receive News & Ratings for TeraGo Daily - Enter your email address below to receive a concise daily summary of the latest news and analysts' ratings for TeraGo and related companies with MarketBeat.com's FREE daily email newsletter.