Imperial Brands (IMB) Earns "Buy" Rating from Liberum Capital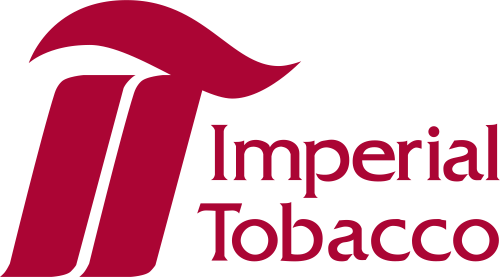 Imperial Brands (LON:IMB)'s stock had its "buy" rating reaffirmed by stock analysts at Liberum Capital in a research report issued on Tuesday, September 25th.
Several other brokerages also recently commented on IMB. Credit Suisse Group restated an "outperform" rating on shares of Imperial Brands in a research report on Thursday, August 23rd. Societe Generale set a GBX 3,200 ($41.81) price objective on shares of Imperial Brands and gave the company a "buy" rating in a research report on Tuesday, July 3rd. Berenberg Bank restated a "buy" rating and set a GBX 3,450 ($45.08) price objective on shares of Imperial Brands in a research report on Wednesday, July 4th. JPMorgan Chase & Co. set a GBX 2,900 ($37.89) target price on shares of Imperial Brands and gave the stock a "neutral" rating in a research note on Tuesday, July 17th. Finally, Royal Bank of Canada cut shares of Imperial Brands to an "underperform" rating and decreased their target price for the stock from GBX 2,800 ($36.59) to GBX 2,400 ($31.36) in a research note on Monday, September 3rd. Two investment analysts have rated the stock with a sell rating, four have issued a hold rating and nine have issued a buy rating to the company's stock. The stock presently has a consensus rating of "Hold" and an average target price of GBX 3,289.06 ($42.98).
IMB traded down GBX 161.50 ($2.11) during trading on Tuesday, hitting GBX 2,516.50 ($32.88). 6,096,844 shares of the stock traded hands, compared to its average volume of 2,680,000. Imperial Brands has a twelve month low of GBX 2,447 ($31.97) and a twelve month high of GBX 3,956.50 ($51.70).
In related news, insider Oliver Tant bought 5,386 shares of the firm's stock in a transaction on Thursday, September 20th. The shares were purchased at an average price of GBX 2,586 ($33.79) per share, with a total value of £139,281.96 ($181,996.55). Also, insider Simon Langelier acquired 225 shares of Imperial Brands stock in a transaction that occurred on Wednesday, September 12th. The stock was acquired at an average cost of GBX 2,644 ($34.55) per share, for a total transaction of £5,949 ($7,773.42).
About Imperial Brands
Imperial Brands PLC, together with its subsidiaries, manufactures, markets, and sells tobacco and tobacco-related products. It offers cigarettes, fine cut tobacco, papers, and cigars; smokeless tobacco, including snus; and e-vapour products. The company sells its products under the growth brands, such as Davidoff, Gauloises Blondes, JPS, West, Fine, News, Winston, Bastos, Lambert & Butler, and Parker & Simpson; and specialist brands consisting of blu, Gitanes, Kool, Golden Virginia, Drum, Route 66, Cohiba, Montecristo, Romeo Y Julieta, Backwoods, Skruf, and Rizla in approximately 160 countries worldwide.
Featured Story: Trading Strategy
Receive News & Ratings for Imperial Brands Daily - Enter your email address below to receive a concise daily summary of the latest news and analysts' ratings for Imperial Brands and related companies with MarketBeat.com's FREE daily email newsletter.