Remedent (OTCMKTS:REMI) Upgraded at Zacks Investment Research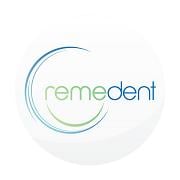 Remedent (OTCMKTS:REMI) was upgraded by Zacks Investment Research from a "sell" rating to a "hold" rating in a research report issued on Wednesday, August 29th.
According to Zacks, "REMEDENT, INC., a publicly-traded company on the OTCBB, specializes in the research, development, manufacturing and marketing of oral care and cosmetic dentistry products. With offices in California, Belgium and Singapore, Remedent distributes its products in more then thirty five countries. "
Shares of Remedent stock traded down $0.01 during mid-day trading on Wednesday, hitting $0.22. The stock had a trading volume of 4,500 shares, compared to its average volume of 257. Remedent has a 12-month low of $0.14 and a 12-month high of $0.34. The stock has a market cap of $4.60 million, a price-to-earnings ratio of 7.67 and a beta of 0.13.
About Remedent
Remedent, Inc, through its subsidiaries, researches, designs, develops, manufactures, and distributes oral care and cosmetic dentistry products. It primarily provides professional veneers and teeth whitening products for professional and over-the-counter use. The company offers River8, a prefab veneer that enables the dentist to find the right combination of teeth for a patient with minor reshaping.
Featured Article: Marijuana Stocks
Get a free copy of the Zacks research report on Remedent (REMI)
For more information about research offerings from Zacks Investment Research, visit Zacks.com
Receive News & Ratings for Remedent Daily - Enter your email address below to receive a concise daily summary of the latest news and analysts' ratings for Remedent and related companies with MarketBeat.com's FREE daily email newsletter.