BRP (TSE:DOO) PT Raised to C$79.00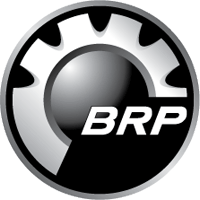 BRP (TSE:DOO) had its target price hoisted by stock analysts at CIBC from C$69.00 to C$79.00 in a report released on Friday, August 31st. CIBC's price objective would suggest a potential upside of 31.23% from the company's current price.
DOO has been the topic of several other reports. Royal Bank of Canada lifted their price target on BRP from C$61.00 to C$70.00 and gave the company a "sector perform" rating in a research report on Friday, August 31st. BMO Capital Markets upped their price target on BRP from C$56.00 to C$68.00 in a report on Monday, June 4th. National Bank Financial upped their price target on BRP from C$66.00 to C$67.00 and gave the company a "sector perform" rating in a report on Thursday, August 16th. Finally, UBS Group upped their price target on BRP from C$54.00 to C$63.00 in a report on Friday, May 25th. Two equities research analysts have rated the stock with a hold rating and five have assigned a buy rating to the company. The company presently has a consensus rating of "Buy" and an average target price of C$65.00.
Shares of TSE DOO traded down C$1.38 during mid-day trading on Friday, hitting C$60.20. 812,200 shares of the stock traded hands, compared to its average volume of 211,256. BRP has a 52 week low of C$38.94 and a 52 week high of C$74.67.
BRP (TSE:DOO) last released its quarterly earnings results on Thursday, August 30th. The company reported C$0.66 earnings per share for the quarter, beating the Thomson Reuters' consensus estimate of C$0.31 by C$0.35. The firm had revenue of C$1.21 billion for the quarter, compared to the consensus estimate of C$1.10 billion.
In related news, insider Martin Langelier sold 13,850 shares of the company's stock in a transaction on Thursday, July 12th. The stock was sold at an average price of C$65.25, for a total transaction of C$903,712.50.
BRP Company Profile
BRP Inc, together with its subsidiaries, designs, develops, manufactures, distributes, and markets powersports vehicles and propulsion systems worldwide. The company offers all-terrain, side-by-side, and spyder vehicles; seasonal products consisting of snowmobiles and personal watercraft; and propulsion systems comprising engines for outboard and jet boats, karts, motorcycles, and recreational aircrafts.
See Also: Stock Symbol
Receive News & Ratings for BRP Daily - Enter your email address below to receive a concise daily summary of the latest news and analysts' ratings for BRP and related companies with MarketBeat.com's FREE daily email newsletter.