Peel Hunt Reiterates "Buy" Rating for RPC Group (RPC)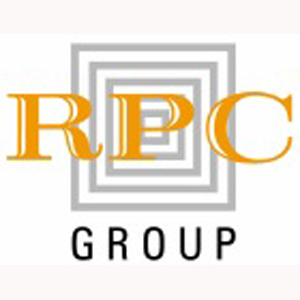 Peel Hunt restated their buy rating on shares of RPC Group (LON:RPC) in a report published on Wednesday, July 18th.
RPC has been the topic of a number of other research reports. JPMorgan Chase & Co. reduced their price objective on RPC Group from GBX 1,250 ($16.18) to GBX 1,110 ($14.37) and set an overweight rating on the stock in a research note on Tuesday, April 3rd. Credit Suisse Group reissued an outperform rating on shares of RPC Group in a research note on Friday, May 4th. Two investment analysts have rated the stock with a hold rating and six have issued a buy rating to the company's stock. The stock has an average rating of Buy and a consensus price target of GBX 1,120 ($14.50).
RPC Group traded down GBX 9.20 ($0.12), reaching GBX 759.40 ($9.83), during trading on Wednesday, according to Marketbeat Ratings. The company had a trading volume of 1,685,708 shares, compared to its average volume of 1,890,000. RPC Group has a 12-month low of GBX 714.50 ($9.25) and a 12-month high of GBX 1,032 ($13.36).
RPC Group (LON:RPC) last posted its earnings results on Wednesday, June 6th. The company reported GBX 72 ($0.93) earnings per share for the quarter, topping the Thomson Reuters' consensus estimate of GBX 71.20 ($0.92) by GBX 0.80 ($0.01). RPC Group had a return on equity of 13.22% and a net margin of 6.51%.
The business also recently declared a dividend, which will be paid on Friday, August 31st. Investors of record on Thursday, August 9th will be given a dividend of GBX 20.20 ($0.26) per share. The ex-dividend date of this dividend is Thursday, August 9th. This is a boost from RPC Group's previous dividend of $7.80. This represents a yield of 2.96%.
In related news, insider Simon Kesterton sold 13,026 shares of the stock in a transaction that occurred on Tuesday, June 12th. The stock was sold at an average price of GBX 697 ($9.02), for a total transaction of £90,791.22 ($117,529.09). Also, insider Petrus R. M. Vervaat sold 48,459 shares of the firm's stock in a transaction that occurred on Friday, July 20th. The shares were sold at an average price of GBX 764 ($9.89), for a total value of £370,226.76 ($479,257.94).
About RPC Group
RPC Group Plc operates as a plastic product design and engineering company worldwide. It operates through two segments, Packaging and Non-Packaging. The Packaging segment designs plastic packaging for end markets, including the food, beverage, personal care, and healthcare markets; and designs and manufactures other plastic products, such as containers for surface coatings comprising paint pots and vaping accessories.
Featured Story: Understanding Average Daily Trade Volume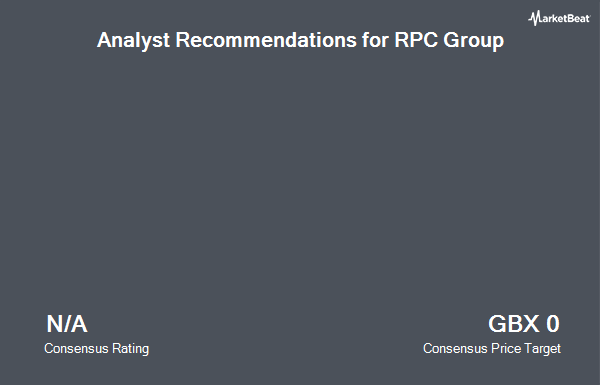 Receive News & Ratings for RPC Group Daily - Enter your email address below to receive a concise daily summary of the latest news and analysts' ratings for RPC Group and related companies with MarketBeat.com's FREE daily email newsletter.