Centaur Media (CAU) Stock Rating Reaffirmed by Shore Capital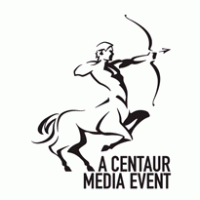 Shore Capital restated their buy rating on shares of Centaur Media (LON:CAU) in a report released on Thursday, July 19th.
Other research analysts also recently issued research reports about the stock. Numis Securities reissued a buy rating and set a GBX 68 ($0.88) price objective on shares of Centaur Media in a report on Thursday, May 3rd. Investec dropped their price objective on shares of Centaur Media from GBX 60 ($0.78) to GBX 59 ($0.76) and set a buy rating for the company in a report on Thursday, March 22nd. Finally, N+1 Singer reissued a buy rating on shares of Centaur Media in a report on Wednesday, March 21st.
CAU stock traded up GBX 0.20 ($0.00) during trading on Thursday, reaching GBX 44.90 ($0.58). The company's stock had a trading volume of 5 shares, compared to its average volume of 84,600. Centaur Media has a 1 year low of GBX 35.50 ($0.46) and a 1 year high of GBX 57 ($0.74).
The business also recently announced a dividend, which will be paid on Thursday, October 4th. Stockholders of record on Thursday, September 13th will be given a dividend of GBX 1.50 ($0.02) per share. This represents a dividend yield of 3.28%. The ex-dividend date is Thursday, September 13th.
About Centaur Media
Centaur Media Plc provides business information, events, and marketing solutions to professional and commercial markets in the United Kingdom, rest of Europe, North America, and internationally. It operates through three segments: Marketing, Financial Services, and Professional. The Marketing segment offers marketing and creative professions, which comprise Econsultancy, Marketing Week, Festival of Marketing, Celebrity Intelligence, Fashion & Beauty Monitor, Design Week, MarketMakers, Creative Review, Oystercatchers, and Centaurs.
Featured Article: Short Selling
Receive News & Ratings for Centaur Media Daily - Enter your email address below to receive a concise daily summary of the latest news and analysts' ratings for Centaur Media and related companies with MarketBeat.com's FREE daily email newsletter.